Resources

Training

Required Training + Church Safety
Required Training + Church Safety
NYS Sexual Harassment Prevention for Employees (Clergy & Lay)
&
Safeguarding Training for Church Leadership, Volunteers & Employees 
All Churches and separate organizations with employees (Clergy and/or Lay) must have adopted the NYS Sexual Harassment Policy by Oct. 9, 2018.  If you have not done so, please have your vestry adopt it at your next meeting. Make sure the (4) documents below are accessible to all employees.
Parish Sexual Harassment NYS Prevention Policy.docx
Mission Sexual Harassment Prevention Policy
Sexual Harassment Prevention Poster.docx (Fill in the yellow highlighted and post in your church with other employment posters)
Sexual Harassment Complaint Form.docx (Make available to all employees)
NYS Sexual Harassment Prevention Training Required Annually
for all Employees (Clergy & Lay)
Below are sample snapshots of the required (2) training modules for all employees.
The 1st module below says for Managers & Supervisors. This model includes additional information that is pertinent to all employees. This module is required for any paid employee (Clergy & Lay).
The 2nd module "Know Your Policies" contains the Diocesan Harassment Policy, NYS Sexual Harassment Prevention Policy, Complaint Form, and the Safeguarding All People Policy. This module is required for all Church Employees, Church Leadership, Volunteers, & anyone with access to the building(s).
See sample module headers below: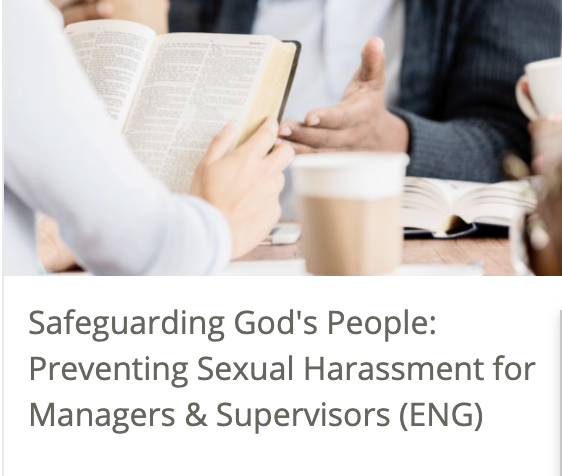 ---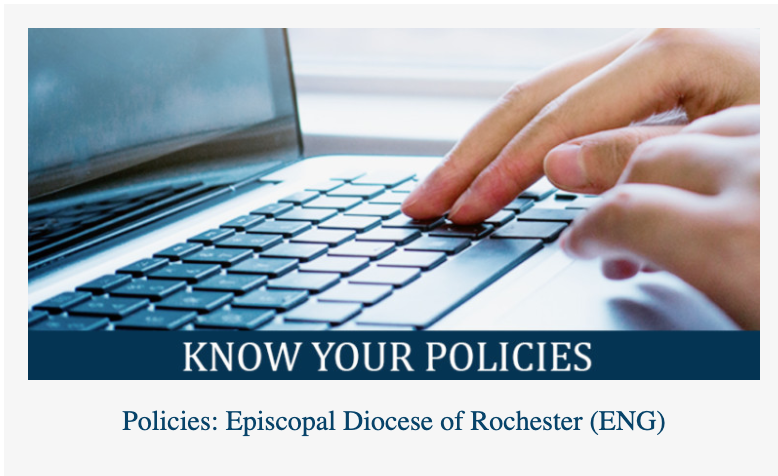 Safeguarding: Sexual Abuse and Misconduct Awareness
The policy of the Diocese of Rochester is that all clergy, church employees, and many other lay leaders must have training in both children & youth abuse awareness and adult misconduct prevention.  
Please see the Safeguarding Policies below for a list of those who require training. We ask that you refresh your training every THREE years. Online and in-person training are fully interchangeable. 
Access Online Safeguarding Training 
The company that creates and maintains the diocese's online safeguarding courses, upgraded to a new training system, the Praesidium Academy in July of 2021. If you had a safeguarding online account that was active within the last 4 years, you should have received access to the new system Thursday, July 14th, 2021, via a system-generated email.  Your login will be your email but you will be asked to reset your password. You might also see emails from the system stating that one or more of your required training modules has expired. 
If you know your login details, you may click here to access Praesidium Academy.
If you did not receive an email or need to be set up to take Safeguarding Training, please contact Sarah Butler, via email sarah@episcopaldioceseofrochester.org for assistance. Be sure to include your full name and the parish you are with.  
Top Tips for Training
First Time Training Requirements
Meet Sam

It Happened to Me

Keeping Your Church Safe

Your Policies - "Know Your Policies" 

Abuse Risk Management for Volunteers
Required Refresher every 3 years
Abuse Prevention Refresher

NEW

 Your Policies - "Know Your Policies" ( Includes EDOR Safeguarding, NYS Sexual Harassment Prevention Policy, and more)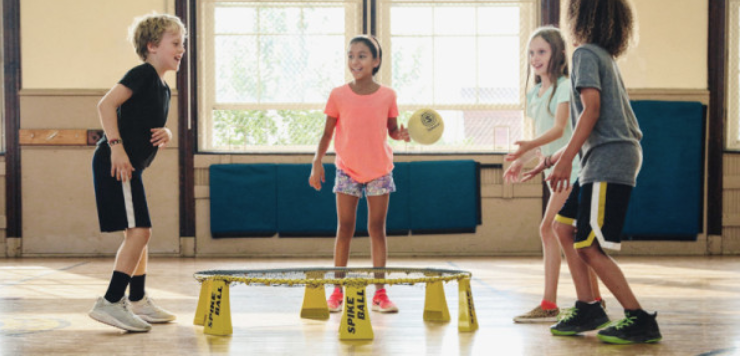 In this course, you will learn how sexual abuse occurs in organizations, how to use red flags to keep kids safe, how to prevent false allegations of abuse, how to prevent sexual activity between children, and how to apply what you have learned.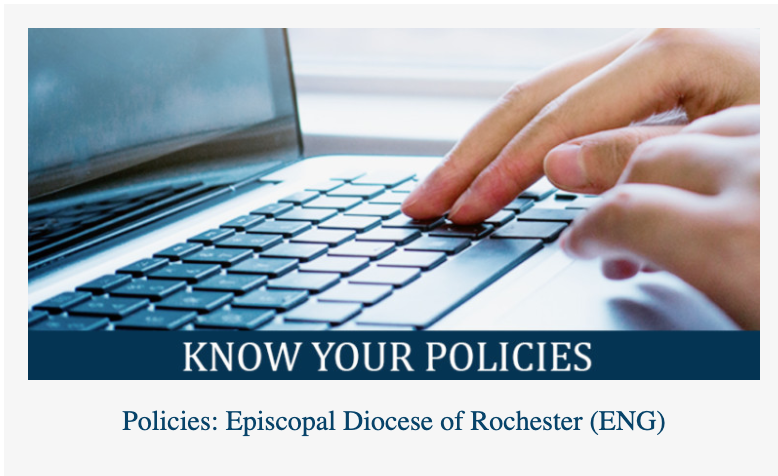 Helpful Tips to Prepare You for Training
1. Right Place, Right Time
Set the right conditions for learning. Create an environment with no interruptions, no phone calls, and no distractions. Set aside 30-45 minutes for each course so you do not have to hurry.
2. Take Your Time
Have patience and take your time. Read carefully to make sure you fully understand the content. Rather than rushing through the training, plan to complete only one or two courses each time you log in so you can really absorb what you've learned. If you need to pause and continue training later, the course will start again from the section where you left off.
3. Follow the Arrows
When it's time to move to the next page, an arrow will appear at the bottom right corner. When prompted, click the arrow to move forward.
4. Think About It
Finally, pause and think about what you are learning. roughout the course, think about how you can apply what you are learning to your own position. We know that with proper concentration you can understand and apply what you learn. When you pass the quiz at the end of the course, you will earn credit. 
If you are a parish Safeguarding administrator or rector and need help, contact Sarah Butler 585-473-0903.
Diocesan Policies & Forms
NEW 2019 

Model Policy for Safeguarding All People & the Protection of Children, Youth, and Vulnerable Adults
Sexual Harassment Discussion Guide for Employees in NYS
Church Safety
With the many occasions of gun violence, here are various resources including those from the Department of Homeland Security for you to review for your parish.  Creating a plan in case of a threat or attack in your parish is most important!  Please reach out if you need any other assistance.
The Dept. of Homeland Security provides printable & video resources: an animated video that might be easier for some to watch.
Active Shooter Preparedness documents.
It's imperative to have an Emergency Action Plan.  Here are worksheets for you to create an Emergency Action Plan.
Please review the Active Shooter Recovery Guide.
In this dynamic threat environment, it is also important that organizations not only prepare their staff to respond to a potential incident but also collectively determine the processes through which the organization and its staff recover from an incident.