NEW VIDEO - Celebration Sunday in Catharine!
Bishop Singh's Visitation yesterday was at St. John's Episcopal Church of Catharine for their 210th Founding Year Celebration Sunday. 
Some history on St. John's: A few years before 1810, Missionary Davenport Phelps began his service to start Episcopal Churches in the Finger Lakes Region of New York State and beyond out of New York City and the New York Diocese. On September 17, 1810, St. John's was blessed to begin Christ's mission in the Southern Finger Lakes Region and has been steadfast in that mission of Christ's love through the centuries.
Watch this special video by Fr. Abi's son, Sachidhananthar Abidhananthar and Sandra Bartone!  

Warden Drew Guild said: "Priest in Charge, Father Abi John, has his own great journey and story of love from around the world. He has championed "Joy in Christ – a way of life" mantra, by taking it one step further in their mission programs; Love yourself, Love your Family, Love your Community, Love your Church, Love your God."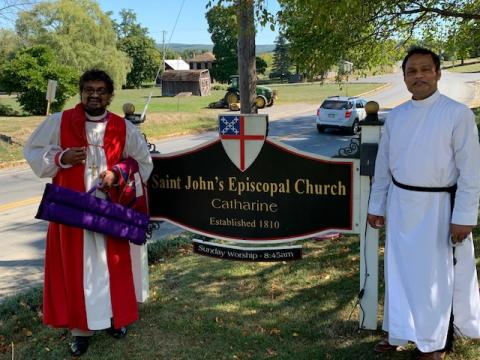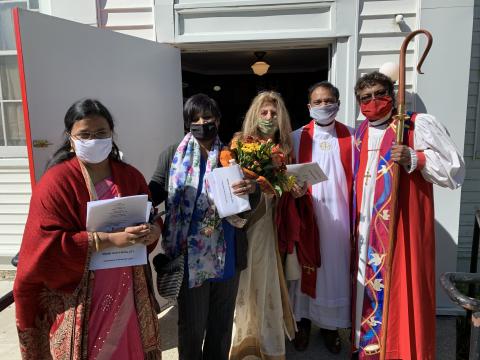 (Bishop Singh and Rev. Abi)
CLICK HERE FOR A SLIDE SHOW OF THIS SPECIAL DAY!