Job Posting / Bishop's Executive Assistant
Dear saints,

I have a prayer and an announcement. 

Holy One, we pray for our divided and wounded nation. Spur us, at this time, to be repairers, healers, dreamers, and peacemakers! Help us to be family, listening to each other, and forgiving one another. Grace us with the capacity to hold no malice against anyone. Strengthen us to quietly and firmly see your face in each other as we practice loving one another. In the name of the One who chose to understand over being understood, Jesus Christ our Savior. Amen.

I am grateful to announce that Rev. Troy Preston+ (Chair), Rector of Christ Church, Corning, Dr. Adwoa Boateng, Budget Committee Co-chair, Dean Debs Duguid-May+, Rector of Trinity Episcopal Church, Greece, and Steve Richards, Diocesan Communications, have agreed to serve as the Search Committee to help me find the next Bishop's Executive Assistant. They will be ably assisted by Amy Moyer who has over thirty years of experience in Human Resources, our Chief Financial Officer, Canon Todd Rubiano, and our Chancellor Phil Fileri, Esq. 

Please help us spread the word about this search in your parish, through your friends and especially if you know of any good prospective candidates for this significant position.

Here is the LINK for the job description and application.

Please direct any questions to the chair of the Search Committee, Troy Preston+.  

I request your prayers as we launch this search.

Salaam, Shalom, Shanti, Samadhanam, Peace!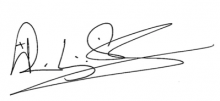 Prince