College for Congregational Development 2023 Registration Open
Come to the College for Congregational Development!
Registration is now OPEN!  See below...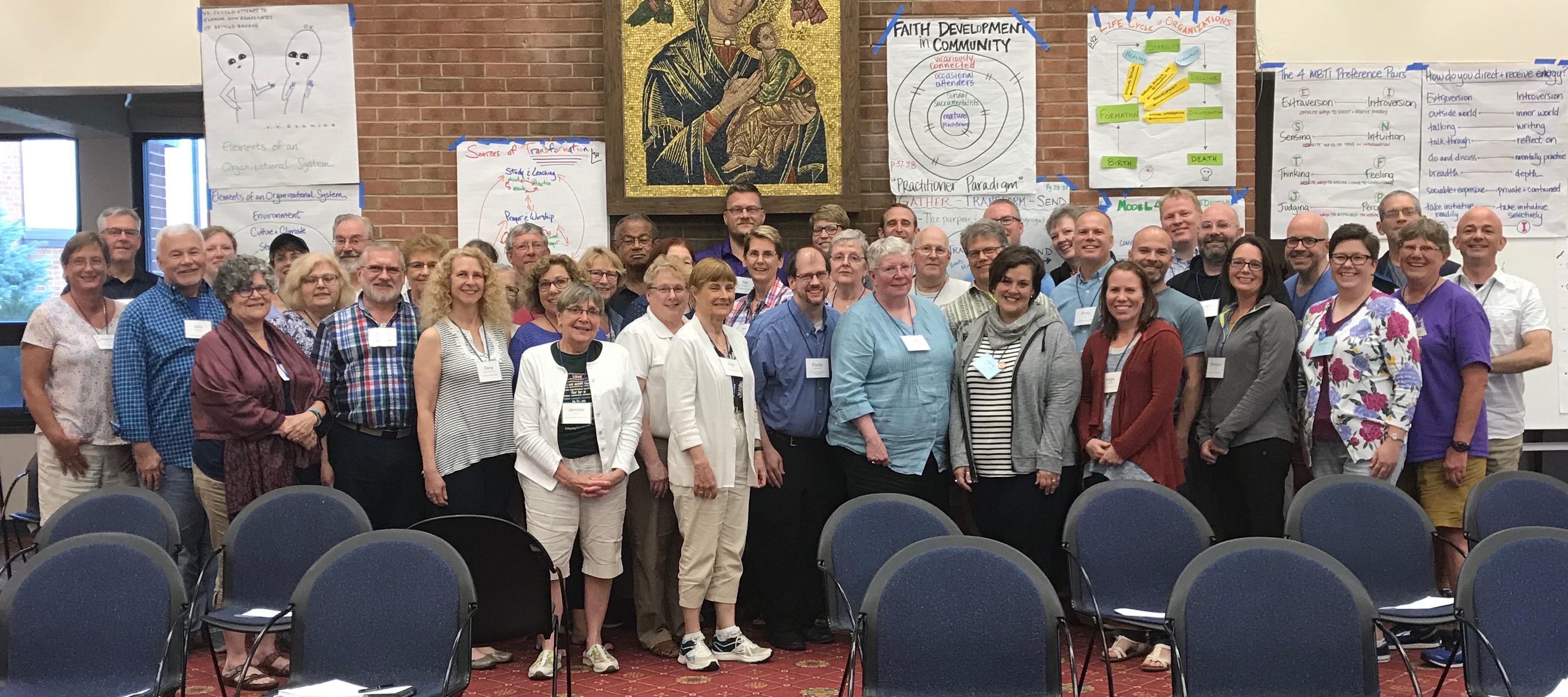 Join us at the College for Congregational Development WEEKEND Program!
This is a GREAT way to jump-start enthusiasm in your parish for leadership, ministry development, and all the other burning questions churches face today. Even if you feel you know what you need to know, there is a good chance others in your parish do not. This program helps parish teams develop the language and skills to really help lead in ways that are effective and life-giving. The data speaks for itself. We did a quick review of the financial and operational performance of parishes that attended the College compared with those that did not. Attendee parishes saw sustained growth in giving, attendance, and membership. 99% of attendees report that the College was well worth their time and gave them renewed excitement for life in the church.
Register today for the College for Congregational Development Weekends (Year A).
Weekends start on Friday at 5:30 p.m. and conclude Saturday by 5 p.m., all at Notre Dame Retreat House (under new management!).

Tuition/Room and board is $900 for a team of up to three from a single congregation.

Our 2023-24 dates are: September 29-30 December 8-9 March 1-2 April 5-6
To register, or with questions or concerns, contact The Rev. Paul Frolick at pfrolick@gmail.com with the following: 

with the following
Participant name, parish, and location

Preferred e-mail
---
College for Congregational Development (CCD) is for YOU!​
Are you a lay or clergy leader who is…
praying for guidance where God is leading your parish to grow and thrive?
working to build up a healthy, faithful, and sustainable congregation?
looking to develop new skills and strategies to respond to today's challenges and opportunities?
seeking to live into our diocesan mission to grow congregations spiritually, numerically, and in missional leadership?
yearning for a new vision and renewed energy for the work God has given us?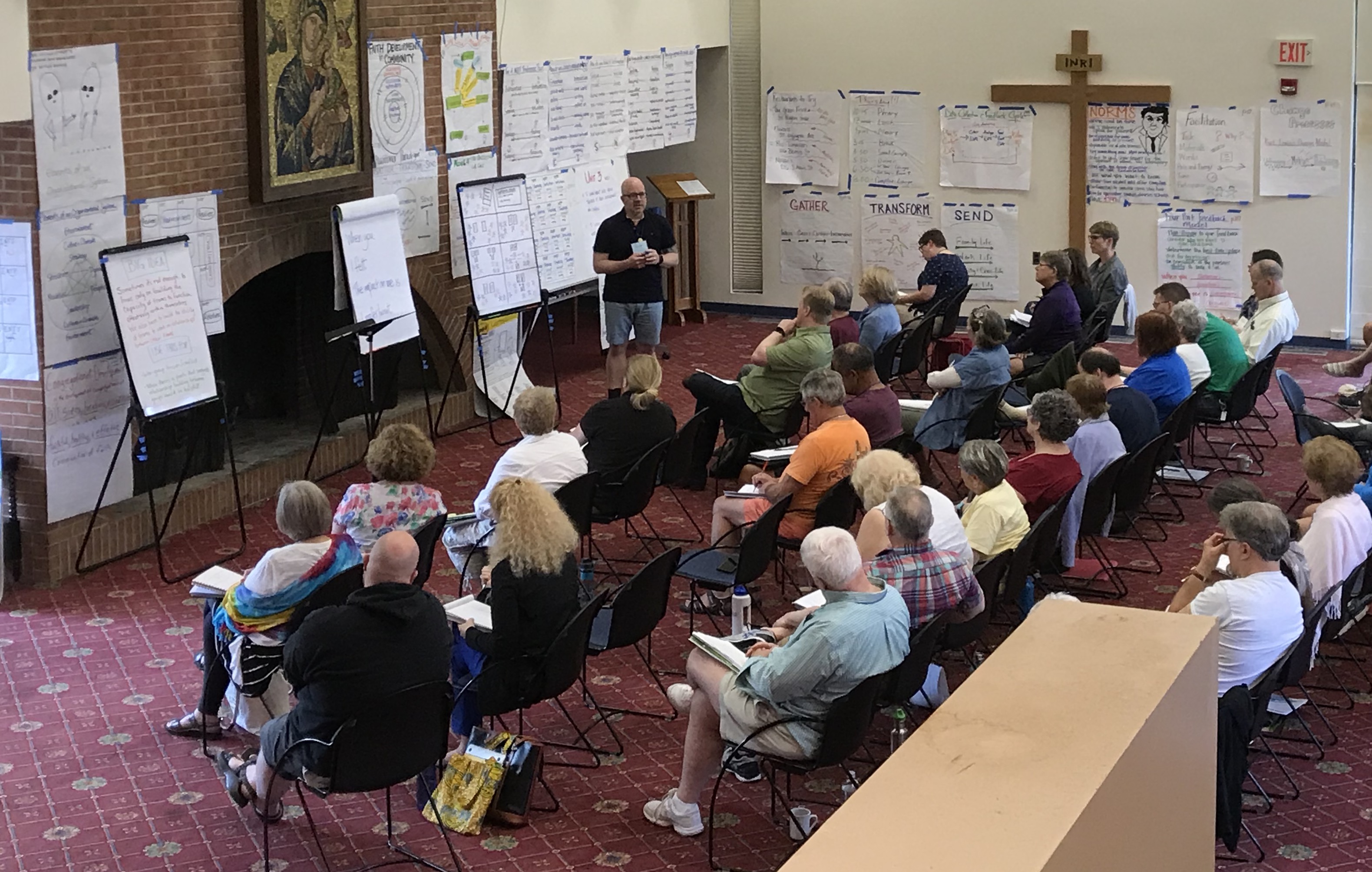 What is the College for Congregational Development?
 
We seek to develop healthy, faithful, sustainable congregations able to fulfill their calling to be the body of Christ in a particular place, time, and community.  The College equips leaders to look at their current reality (Who are we? What are we? Where are we?), discern their future (What is God calling us to be at this time and in this place?), and work on strategies, goals, and actions to get to that future.  The training includes exploring theory, engaging in applied exercises and experiential learning, and planning, doing and reflecting on projects in the parish.

Who should attend?
The College is focused on training congregational teams of clergy and lay leaders (although individuals are also most welcome).  Many of the exercises of the College use your specific parish's experience, and having a team present helps plumb that experience in a deeper way. Additionally, teams are more likely to be able to create positive change in the parish.