150th Anniversary Celebration!
It was a classic summerlike day at St. Michael's Episcopal Church in Geneseo, NY as they celebrated 150 years in their current building.  Father Billy Daniel led a congressional procession down Main Street in Geneseo to the Holy Eucharist Service.  A pot luck picnic followed on the church lawn that included entertainment and fellowship.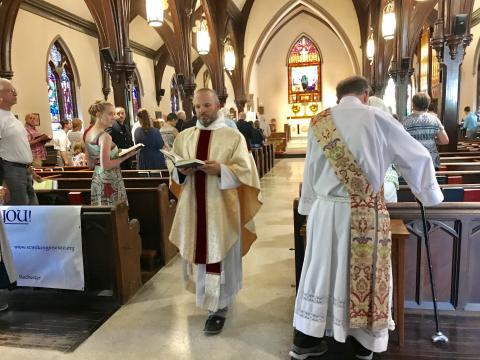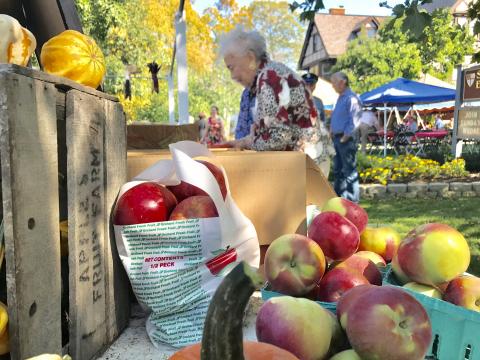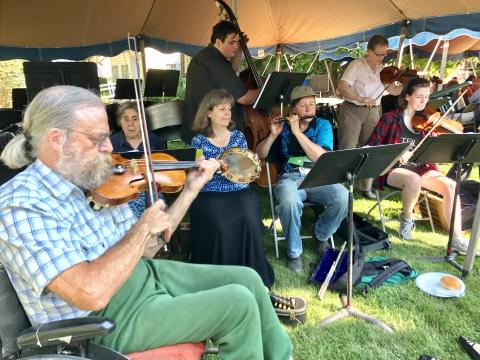 The first cornerstone of St. Michaels was laid in place in 1866 by Bishop A. Cleveland Coxe.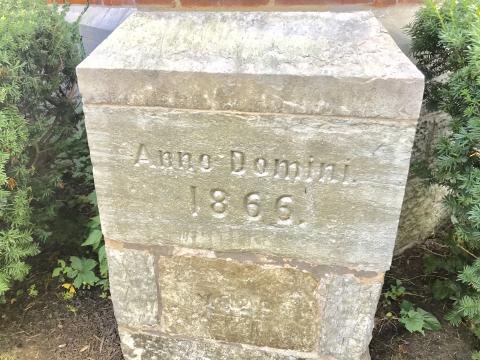 Bishop Coxe celebrated their first service of Confirmation about a year later on September 8, 1867.  St. Michael's actually started as a mission in 1819 and became offically organized in 1823.