Mission Spotlight: Rural and Migrant Ministry
Rural & Migrant Ministry in Western New York
The harvest season will soon be upon us, and thousands of farmworkers will work long hours to bring food to our tables.  During the time leading up to the harvest, the staff and collaborators of Rural & Migrant Ministry (RMM) have been hard at work to serve and educate both farmworkers and our allies in western New York.
We have sponsored programs for farmworkers and their children as well as programs for our allies.  We are working with new summer interns and volunteers. We have advocated for farmworker rights in Albany and taken 30 children of farmworkers to Seneca Falls to learn how women from the area changed the world. While we feel good about the work that we have done, we know that there is still much to do to create a world where all of God's people, especially farmworkers, experience the life that is meant for all of us.
RMM has many annual programs that we offer around the state. In March, we organize an "Alternative Spring Break" that we offer to college-age students.  Instead of spending time on the beach, we lead students on a five-day immersion program into the life and reality of farmworkers. This past March, we hosted students from Hobart William Smith, Vassar, the College of Brockport, and Adelphi at our center in Lyons, New York. For five days, these young people learned about the lives and contributions of farmworkers, including hearing from the workers themselves. After the program ends, the students return home having made a commitment to work on behalf of farmworker rights.
Another annual event is our two-week-long summer program for middle-school-age children of farmworkers.  This year we had thirty kids come to our Lyons campus and learn and have fun participating in a variety of activities. Besides the normal arts and crafts and games, the kids also learned participated in a poetry workshop, a drum circle, and music classes. Our two summer interns and a volunteer from Hobart William Smith made it all happen.
Most recently, we have formed a new steering committee for farmworkers. Rural & Migrant Ministry not only seeks to accompany farmworkers in their daily lives, but to elicit the input and wisdom of the same workers as we plan our ministries. Currently, ten workers meet monthly to plan and advise us. They also are choosing the projects that they want to be involved in this year (and that they want us to be involved in).
For 20 years, RMM has put a lot of effort into our youth programs. Locally, we work with a group of high school students (all children of farmworkers), who have formed a youth group called JOY: Justice Organization of Youth. Like the adult steering committee, the youth group is a self-directed program, meaning that the members of JOY meet and decide the topics and projects that they will focus on. JOY is committed to educating people about the important contributions of farmworkers, their parents, and about the injustices that still exist regarding treatment of farmworkers and immigrants.
Currently we are planning two more large-scale annual events. In October, we will hold our annual Dinner and Symposium in Rochester, which will bring together hundreds of allies to learn about farmworkers and immigrants, as well as offer their support to our work. The theme for this year's dinner and symposium is, "Undocumented Students: Their Stories and Their Successes." If you would like information on these events or about any of the other work of Rural & Migrant Ministry please call West or Gabriela at 315-871-4031.
As Cesar Chavez, the amazing farmworker and organizer, used to say, "Si se puede: Yes we can." Yes, we can create a more just world for all.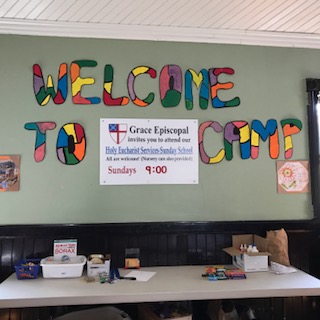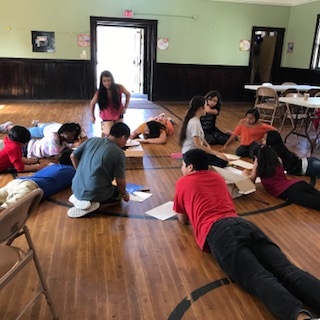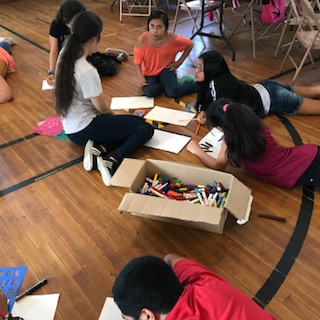 For past Mission Spotlight ministries, click here