College for Congregational Development
   2018 Graduation 
College Schedule
2020 
"Mark your calendars - registration will open September 9, 2019" 
Weeklong - July 19-25 
Weekends - February 28-29, - April 24-25, - October 16-17, - November 20-21
Contact Paul Frolick 585-241-9317 for information & registration
Are you a lay or clergy leader who is…
praying for guidance where God is leading your parish to grow and thrive?
working to build up a healthy, faithful, and sustainable congregation?
looking to develop new skills and strategies to respond to today's challenges and opportunities?
seeking to live into our diocesan mission to grow congregations spiritually, numerically, and in missional leadership?
yearning for a new vision and renewed energy for the work God has given us?
The College for Congregational Development is for you.
What is the College for Congregational Development?
The College is offered in two choices of formats:
An intensive seven-day, six-night training program for lay and clergy leaders offered over two summers.  
Eight weekends (Friday evening at 5:30pm, overnight through Saturday at 6pm) offered over a two year period.
We seek to develop healthy, faithful, sustainable congregations able to fulfill their calling to be the body of Christ in a particular place, time, and community.  The College equips leaders to look at their current reality (Who are we? What are we? Where are we?), discern their future (What is God calling us to be at this time and in this place?), and work on strategies, goals, and actions to get to that future.  The training includes exploring theory, engaging in applied exercises and experiential learning, and planning, doing, and reflecting on projects in the parish.
From Bishop Singh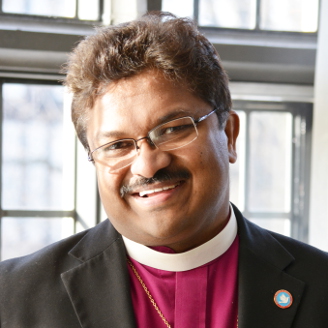 Dear saints,
When it comes to leadership, I am sure you agree that healthy team leadershipis most consequential! It's the secret to healthy congregational growth and development. It is the longest lasting investment we can make as a church. As followers of Jesus, the Good Shepherd, we are called to embody one of his significant teachings to discern and practice becoming a healthy community of shepherds.
Three years after launching the College for Congregational Development in this region, I am happy to say I am more than convinced that such a formation experience in spiritually developing lay and clergy leadership teams is working well. The core of this enterprise is developing the leadership of our lay leaders who are foundational to the health of any congregation! The college is not a technical switch that changes everything. However, it provides resources that are helping many of our leaders to work in teams to discern and figure out a wholesome way where there previously was no perceivable way forward! 
The Diocese of Rochester is happy to report that two years in a row (2016 and 2017) we have recorded an increase in the number of people worshiping in our churches. It is my belief that growth in Average Sunday Attendance is a lagging indicator of development in spiritual and missional leadership. While we have a small increase in numbers, I pray that it is indicating a trend. We are happy about this growth!
This year 2019, we are excited to invite you to choose one of two offerings of the College:
July 21-27 is the week-long intensive
The Four-weekend offerings are Feb 22-23, April 26-27, Oct 11-12, and Nov 15-16 (Sorry, we are full)
Please contact Rev. Paul Frolick, the Director of the College for Congregational Development! I am extremely happy to share that we have an emerging partnership with the Diocese of Central New York punctuated by the Blessing and solidarity of Rt. Rev. DeDe Duncan Probe! We pray that this will continue to grow and take new forms in the years ahead.
I hope you will consider taking advantage of this opportunity to help enhance your mission and ministry to follow Jesus into your neighborhood with competent and thoughtful leadership teams. I think this—healthy team leadership—is the proverbial nut that needs cracking in our contexts of ministry. Let us help you with relevant resources to sail into the deep waters of transition in your local church and our culture at large.
Your fellow servant in Christ,
Prince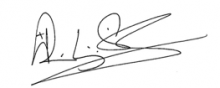 Who should attend?
The College is focused on training congregational teams of clergy and lay leaders (although individuals are also most welcome).  Many of the exercises of the College use your specific parish's experience, and having a team present helps plumb that experience in a deeper way.  Additionally, teams are more likely to be able to create positive change in the parish.  
When, where, and how much? 
This year's weeklong intensive is July 21-27, 2019 (beginning Sunday at 3pm through the following Saturday at noon).  This year's weekend sessions are February 22-23, April 26-27, October 11-12, November 15-16.  Each weekend begins Friday's at 6pm and concludes Saturday's at 6pm, staying overnight.  All sessions are held at Notre Dame Retreat House in Canandaigua, NY.  The cost for the college including room and board, presenter stipends and their travel, and materials, is about $1,200 per participant.  
The Diocese is subsidizing the college this year so that we are able to offer a discounted tuition rate of $900 per participant.  Additionally, the Diocese is offering additional scholarship aid as incentive for parish teams from the the Diocese of Rochester to attend (a parish team is defined as the clergy plus two lay leaders).  Some assistance is also available for individuals from the Diocese of Rochester who are not part of the parish team.  We do not want the cost of the college to be a barrier to participation for parish teams or individuals.  We will work with you to find funds so you can join us.  Please contact The Rev. Paul Frolick for more information.  
Registration
Registration for the 2019 College for Congregational Development is now open.
It's easy to register!  Just email The Rev. Paul Frolick at pfrolick@gmail.com with the following information:
Weeklong Intensive vs. Weekends

(Sorry, we are full)

Parish and Location
Preferred email
The weekend format is full for 2019. 2020 choice begins in just a few short months, so don't delay!
For more information
For more information, please contact the Rev. Paul Frolick at pfrolick@gmail.com or 585-241-9317.  
St. Germain's, Hoodsport, WA - a small church in a very small community of about 400 discusses the College
All Soul's, Berkeley, CA - a large church in a college town of about 117,000 discusses the College