Friends,
One of the clearest teachings of Jesus that transcends religious and other categories of reality is when he identified with the outcasts of his time. "...just as you did it to one of the least of these who are members of my family, you did it to me." Matthew 24:40. 
Each year, in July, we gather for a fun Episcopal Night at Frontier Field to watch a ball game followed by the Rochester Philharmonic Orchestra and fireworks. This year's season is cancelled due to the pandemic, of course. In this COVID-19 world, however, mission is not cancelled. In fact, most of you know that it is more important than ever to support those who are most affected. When we support the poor of any color, we support Jesus.
Our District Deans have helped identify two missional initiatives to that you can support. One is in the contiguous Rochester area and one south of the Thruway. Let us do something collectively as a Diocese and hit a home run for Jesus! If each of us sent $20 to one of these missions we can make a collective difference to the lives of invisible people in a real way at this critical time. I invite you to do this prayerfully. 
You can hit this home run for Jesus in honor of loved ones you wish to remember, or in gratitude for essential workers and others who have made this season less painful. Please click here for more information. I hope you will give with generous hearts! I thank you for your generosity and loyalty to the church and our mission of love. We can celebrate this when we gather for our online Convention in October. 
May God bless you and your loved ones! 
With affection,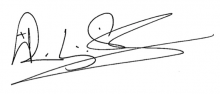 Prince
Salaam, Shalom, Shanti, Samadhanam, Peace!
Missions: