Diocese Calls Canon to the Ordinary
The Episcopal Diocese of Rochester has called a Canon to the Ordinary. The Rev. Canon Johnnie E. Ross, who for the past eight years has served as rector of St. Raphael Episcopal Church in Lexington, Kentucky, will officially join the Diocese of Rochester on August 15.
 
Canon Ross worked on the staff of the Diocese of Lexington from 2001 to 2008, serving as that diocese's transitions officer, Canon Missioner, and Canon to the Ordinary. A retired environmental scientist from the Commonwealth of Kentucky, Ross also served as rector of St. James' Episcopal Church, Prestonsburg, from 1995 to 2007. He has experience in metropolitan and rural parishes.
 
"I want to give thanks to God for this goodly diocese, which God has blessed with fine leaders," said the Rt. Rev. Prince G. Singh, VIII Episcopal Bishop in Rochester. "We now invite the Rev. Canon Johnnie Ross to this responsibility of Canon. The Search Committee, under the able leadership of the Very Rev. David Hefling and Stan Refermat, did its work with prayerful diligence and presented me with a finalist. Canon Ross gives me great anticipation in his love and deep experience of working with urban, rural, and small congregations. He is smart, detail-oriented, fun to be with, and creative, too!  Most of all, he loves Jesus and strives to follow him faithfully!"
 
Born in Detroit, Ross moved to eastern Kentucky in 1968 to live with his maternal grandmother, who raised him and his two siblings following the death of their father. In the wake of that loss and nearly 10 year old, Ross discovered a love for the natural sciences, came to a deeper understanding of God, and began to understand what it meant to be among the marginalized.
 
"In my read of the Gospel, Jesus went about the work of restoring people to community, bringing them from the margins, back to the middle," Ross said. "In fact, in Luke's Gospel Jesus defines the ministry of restoration as 'bringing sight to the blind, release to the captives, freedom to the oppressed, good news to the poor, and proclaiming the Lord's favor.' Jesus' most important work was in restoring individuals to the community in the blessed hope that a person becomes a person through their interactions with other people. I am excited to see just how much more of a person I will become through my interactions with God's beloved in Diocese of Rochester — and how this encounter will not only change my life, but yours."
 
Highlights from Ross' ordained ministry among the marginalized include: Prestonburg's Fishes and Loaves Food Pantry, which fed an average of 200 families a month during his 12-year tenure as rector at St. James'; Food for Final's, offering a free lunch to students at Big Sandy Community and Technical College during finals week; St. Raphael's school backpack program, which feeds 100 families a week; his work with South Africa's Reading Camp; and Camp Haven, a summer camp experience for children whose parents are incarcerated. These ministries have changed or restored many.
 
While serving as Lexington's canon to the ordinary, he worked with Bishop Stacy F. Sauls to bring the Episcopal Youth Event to his alma mater, Berea College, and he established the Small Church Ministry Consortium, a group of four geographically isolated churches in  the mountains of eastern Kentucky that committed themselves to working together. The parishes shared clergy and other resources in the hope of  becoming a more viable presence in their communities. In addition, Ross worked to establish a self-sustaining village in Haiti with Food for the Poor.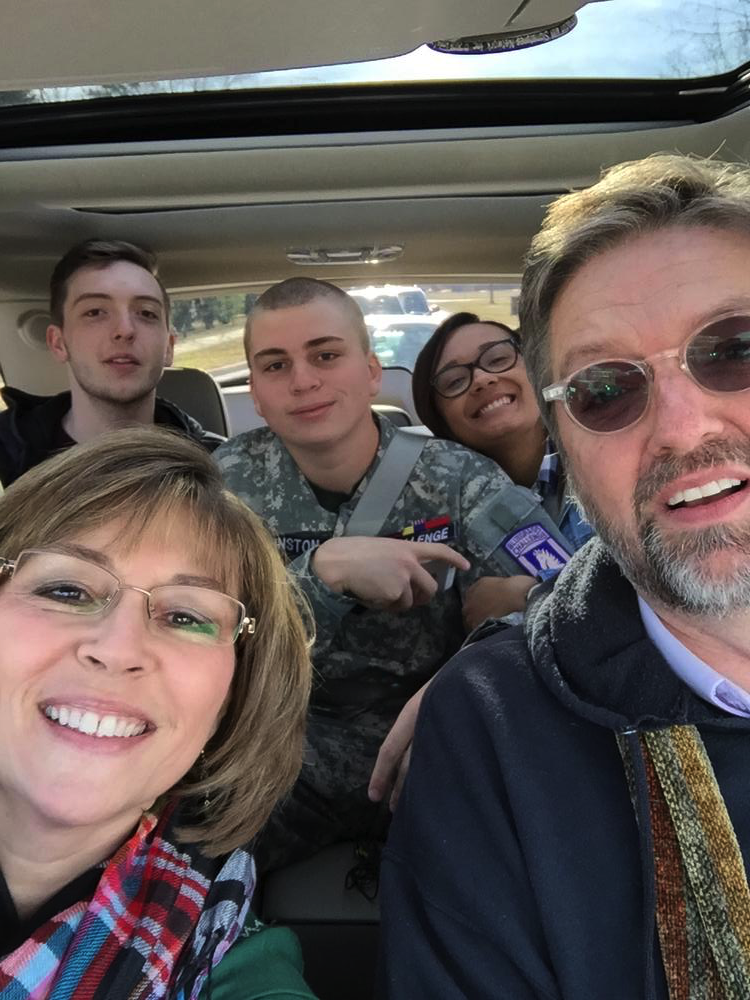 Of his most recent parish, Ross said, "St. Raphael's is a wonderful community of extremely welcoming people — people who know what it's like to welcome and be welcomed." For nearly eight years Ross has served as their rector in a place where "they have loved me and I them," he added. "Their next rector will receive a most precious gift, much like the one I am receiving from the people and Bishop of the Diocese of Rochester, a gift wrapped in the love of God. I am delighted, nervous, and excited about the change and challenge in becoming your canon to the ordinary. As my wife Julie and I begin to work on this new chapter of our life, we do so with a deep sense of call, a great deal of excitement, and true feeling of belonging to each other, the Church, the people of the Diocese of Rochester, and to the work and ministry with and among you."
 
Ross is married to Julie Hale and together they have five children and five grandchildren. While the transition of his entire family will take time, Ross will be joined in Western New York by his wife and their two sons; Thomas Ross, 18, and Cameron Johnston, 17.
 
Search Committee Co-Chair Hefling said Ross comes to the diocese after an extensive search process involving 20 diverse candidates. "After many steps and many meetings, we decided to bring one candidate to the Diocese for a very full day of meetings and interviews that began with a breakfast and went clear through dinner that evening," Hefling said in a letter from the Search Committee. "Each member of the Committee agreed that this candidate is indeed the best one for us in the Diocese of Rochester of those whom we vetted. However, the ultimate decision was Bishop Singh's and he, too, decided . . . 'Yes!'"
 
Clergy and elected diocesan leadership will have the opportunity to meet and greet Canon Ross at an open house on Friday, September 9, at Diocesan House. Invitations will go out soon.