Bishop Lane's Lenten Message / Week 2
This is the second in a series of five Lenten messages from Bishop Stephen Lane.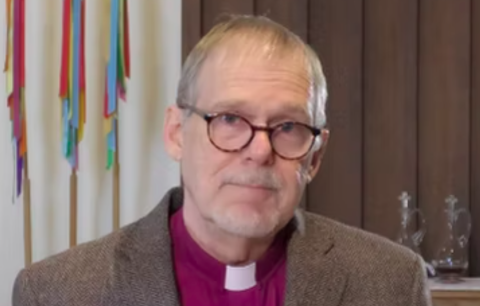 In one of the readings for Easter, Peter preaches a sermon that begins: "34 Then Peter began to speak to them: 'I truly understand that God shows no partiality, 35 but in every nation anyone who fears him and does what is right is acceptable to him." (Acts 10:34-35) On Easter Day we hear the Good News that Jesus died and rose for everyone, that all who stand in awe of him are acceptable to God.
Everyone is acceptable to God - everyone. Or as Desmond Tutu once said, "What is it about all that you do not understand." All means all. There's a place at the table for everyone. There are no exceptions. The work of reconciliation begins with the recognition that the goal is that all of us should be together at the table. Even after decades of apartheid in South Africa, the goal was to be together as one nation, one people.
God simply has no favorites, at least not in the sense we usually mean. Neither you nor I can play a game of one-upmanship in the household of God. Both of us simply belong together as full members of the body. Or as Desmond Tutu also said, "God is not against anyone."
God does seem to have a particular concern for the weak, for those who find it difficult to hold a place for themselves in human society. In Scripture, the metaphor for those weak ones was "widows and orphans" - those who had no husband or father to care for them, who were literally penniless and defenseless. God constantly advocated for them. When asked by his disciples who was the greatest in the kingdom of God, Jesus put a child in their midst, and then warned them about putting any stumbling block in the way of such a one. We have a special responsibility for the little ones.
So reconciliation begins with the recognition that reconciliation is not about finding a special place in the household of God, simply about finding our place, and about taking our place with all the others who have a place. And it continues with the reminder that some may need assistance, that some may be dealing with stumbling blocks - of history, of age, of race, of sex, or sexual orientation - that requires us to go to them, to make special efforts to find unity. We are invited again to think about those whom we might have hurt, and go to them.
Let us pray
Good God, we are so consumed by our own concerns and needs that we can barely see one another. Help us to recognize the little ones among us, and to make the first step towards bringing them in. Amen.