Attending the Asterisk: Reimagining a Theology of Marriage
By the Rev'd Dr. Craig Uffman
June 5, 2015
Bishop's Introduction
In an age of polarizing rhetoric, and normalized binary thinking and actions, I find Father Craig Uffman's "musings" on marriage refreshing and thoughtful.  In his self-proclaimed "love letter" to the Church he loves and serves with great diligence and faithfulness, he helps deepen the conversation on marriage by especially taking it to its rightful places of holiness, companionship, servanthood and mission. All these transcendent experiences are in relation to yet beyond the realms of biology, social construction, and cultural mores. His letter causes me to pursue with greater curiosity this incredible gift of God where intimate and covenanted partnership with an-other human being in a life-long relationship of marriage celebrates diversity beyond biology.  That the Church considers blessing and affirming such a depth of relationship in the covenant of all marriage without creating second class citizens is a step closer to growing and expanding our renewal of minds while allowing for a convergence of reason, praxis, holiness theology and ritual to continue a holy dance of God's renewed creation.  I am thrilled that one of our Diocesan clergy has taken the time to open up thoughtful conversation for us as a learning community on this subject.  While I do not endorse every assumption or suggestion in this article, I do think it is a substantive and thoughtful engagement of a sacred and evolving human experience and commend it to you.
- The Rt. Rev. Prince G. Singh, VIII Episcopal Bishop in Rochester, N.Y.
---
Executive Summary & Preface
Once upon a time I was a Canterbury scholar and had the privilege of worshipping every morning with the former Archbishop of Canterbury, Rowan Williams. Perhaps the most important thing ++Rowan taught me was that the asterisk at the end of each clause in our Psalter is essential to our identity: it means we are a people who pause to allow everyone to catch up so that we move forward to the next step as one. 
In this paper, I argue that we need to pause once again so that we may all move together. I respond to the Task Force on Marriage but especially to criticisms offered by Bishop John Bauerschmidt, Dr. Wesley Hill, Jordan Hylden, and Zachary Guillano. I understand that the Task Force generated a report aimed at a particular audience - General Convention. I agree with these four critics, who published their essay as part of the Fully Alive Project, that we now need to do the tougher work of providing an account of a potential decision to redefine marriage that now addresses the communion of saints, to whom we are accountable, both synchronically and diachronically. The current report did not seek to do that and, therefore, that work is left undone. 
I part with the Fully Alive Project in that I begin my musings with the starting point of the Task Force: the assumption that we are already embracing same-sex marriage. Given this fact on the ground, I begin with the premise that the task before us is to imagine a robust theology that makes our actions comprehensible to this broader audience, which also includes future generations of Episcopalians. What is it we understand ourselves to be doing, and why did we adopt a new understanding of marriage? My paper is a thought experiment: what might such a theology look like? 
I depart from the Fully Alive authors in concluding that such a theology is possible. The heart of my paper sketches this, with the expectation that others may build upon my musings. My conclusion is that such a theology is possible, but we still need to flesh it out. In particular, we need to pause to give an account of how we will preserve the good we have received as we move forward with reform. In my view, we need more work in clarifying how we won't annihilate key differences that we historically have received as blessings, and how we will prevent commoditization of human sexuality. My hope is that our next step will be to pause, let everyone catch up, answer those questions, and take the next step together.
- The Rev'd Dr. Craig Uffman
---
Download and Read the Full Paper
---
 About the Rev'd Dr. Craig Uffman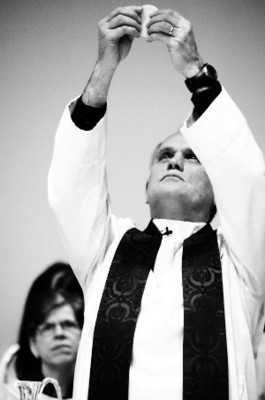 Prior to pursuing his Ph.D. in theology at Durham University, the Rev'd Dr. Craig Uffman received his M.Div. at the Duke Divinity School, Duke University, in Durham, NC. Many years before that, he studied economics at the United States Naval Academy in Annapolis, MD. Craig served as a nuclear submarine officer and ultimately became president of a high technology company in Baton Rouge, LA. Along the way, he authored a book on small business lending in the credit union industry. While discerning a call to ordained ministry, he served in a variety of lay leadership positions and taught adult Sunday School for over twenty years.
Craig became the tenth rector of St Thomas' Episcopal Church of Rochester, NY, in September of 2010. His wife and he are avid fans of Navy, LSU, North Carolina, and Duke sports, and he trains for triathlon and marathon in his spare time.