Advent Letter from Bishop Singh
To God, Advent is all the time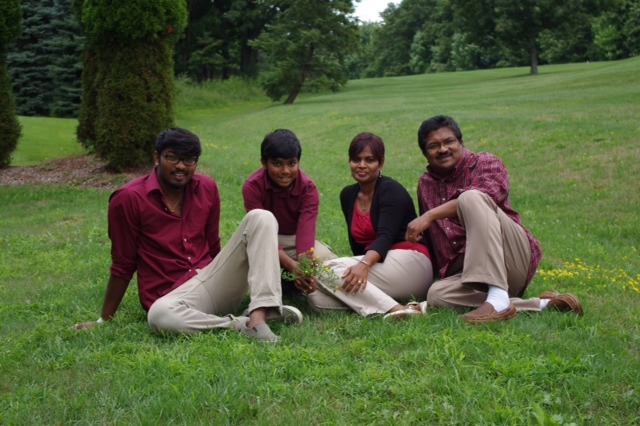 Dear saints,
We journey through Advent as we prepare for the joyous feast of the Incarnation. In the meantime, all the normal things continue to happen to us and around us.
The reality of birth, death, financial strains, health issues, shopping issues, eating issues, sleeping issues, and all the engagement that goes with each of these and more. In the midst of these realities we are called to keep our lamps trimmed and burning because Christ is near.
This Advent I planned and took advantage of a week at CREDO, a wellness curriculum sponsored by the Church Pension Group. It was the 256th CREDO that was customized for over twenty of a cross-section of retired and active bishops in the Episcopal Church, along with a couple from the United Church of Christ in an equivalent position.  It was a real treat to sit and reflect on practices that are authentically mine and then to also interface them with spiritual, vocational, fiscal and physical wellness. A competent faculty led by Bill Craddock, shepherded this substantive gift. Really, CPG paid for the whole thing! The overall framework involved engaging identity, discernment, practice and transformation. I am grateful for the care of this transient, beloved community in God and have taken into my prayers especially the question of who I am in relation to God and this Diocese. I look forward to continuing to serve you with even greater commitment to my own spiritual practices as a bishop. I also spent a few days in Washington, D.C., meeting with several House and Senate leaders to ensure that the fiscal cliff panic does not scapegoat the poor of our world. Pray that they heed our voices.
I commend you to remember who you are as you ponder and prepare for a new year and when you celebrate Christmas!  Remember that God loves you enough to show up.  Remember also to receive God's unconditional love for you.  We often talk of the First and Second Advent.  I am equally struck by the fact that to God, Advent is all the time.
In the words of Rabindranath Tagore in Song 45 of his Geetanjali:
Have you not heard his silent steps? He comes, comes, ever comes.
Every moment and every age, every day and every night he comes, comes, ever comes.
Many a song have I sung in many a mood of mind, but all their notes have always proclaimed, "He comes, comes, ever comes."
In the fragrant days of sunny April through the forest path he comes, comes ever comes.
In the rainy gloom of July nights on thundering chariots of clouds he comes, comes ever comes.
In sorrow after sorrow it is his steps that press upon my heart, and it is the golden touch of his feet that makes my joy to shine.
Christ is here in our midst: among the homeless, the jobless, the frightened, and the hungry.  He sits, often in quiet solidarity. Christ is here in our midst: among us who have a home, are reasonably comfortable, well-fed, frightened, and those who hunger for genuine love. There is no dividing wall but the wall of fear among us as human beings. Christmas is our opportunity to hear and respond to the timeless angelic words of comfort, "Do not be afraid!"  I hope we will join Christ where he is, with the lonely, regardless of how comfortable or uncomfortable they are this Christmas.  Let us join him where he is and claim our common humanity with those who are deprived of it whether they are near or far.  Let us, with passion, be available as conduits of Christ's light to help dispel the darkness within and around us this Christmas.
Joy, Joy, Joy!
Prince