Get Involved - Syrian Refugee Crisis
We are facing one of the most significant migrations of our lifetime in the current "refugee" crisis that is reaching global proportions.  As Episcopalians, we are united in our commitment to welcome the stranger among us.  Christ's teachings tell us to act compassionately to those who are vulnerable.  Please consider how you and your parish can get involved - and do justice, love mercy and walk humbly with our vulnerable brothers and sisters during this displacement of epic proportions.  Here are some recommendations.  The time to act is now!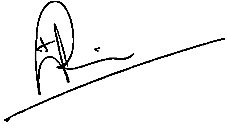 The Rt. Rev. Prince G. Singh
VIII Episcopal Bishop in Rochester
What is the scope of the crisis?
People are escaping Syria, Eretria, Afghanistan, and other places of deep, years-long unrest.
More than 350,000 have crossed European borders this year - and those are the ones who have been identified.
Because of the nature of the journey and the dire circumstances, thousands of deaths have occurred due to drowning and other causes.
Germany will receive most of the asylum applicants - expecting 800,000 refugees to arrive this year.
European governments are struggling with this massive increase in asylum requests.
60 million have been displaced as of year-end 2014.
How you can help:

International Level

Consider a donation to an on-the-ground organization:

UNHCR Syria Campaign: http://bit.ly/1iJ1ehb
Doctors without Borders: http://bit.ly/1fAJRVH
Episcopal Relief & Development: http://bit.ly/1QZYeYc

National Level

Support those who will resettle the vast majority of New Americans coming from Syria:

Increase advocacy to increase refugees accepted in the US:

Sign this petition directed to increase the number of refugees permitted legally for resettlement in the US to your Senator: http://bit.ly/1NzJ6Ts

Local Level

Increase giving:

Support local organizations that help refugees from all places.

The Refugee Resettlement Program at the Catholic Family Center in Rochester is in need of volunteers wishing to provide hands-on help with New Americans. Mary's Place is another local provider of services to refugees.
Interfaith Works, Journey's End, and other organizations in Central and Western New York are engaged in assisting New Americans in relocation.

Increase awareness that we need all hands on deck:

Dedicate a worship or teaching day to New Americans (otherwise referred to as "refugees.")
Think about ways to use our websites and digital networks to share local ideas and network with others - #NewAmericansROC

Parish Involvement

Is your parish helping in the Syrian refugee crisis? Let us know - click here!

Christ Church, Pittsford reaches out through Hungary connection

We wanted to find a way to provide immediate on-site aid and to have a relationship with the aid organization.  We have found St. Margaret's Anglican/Episcopal Church, Budapest, Hungary.  This small parish has prepared packets of food, water, hygiene supplies and blankets for families arriving in Budapest.  One member who owns orchards donated 400 kilos of apples to the effort.  The congregation is working with other larger relief groups in Budapest to serve the immediate needs of the refugees as they arrive at the large train stations in Budapest.

Father Frank Hegedus, the Anglican Chaplain at St. Margaret's, has a connection to Pittsford and Rochester. He studied for his D. Min. at Colgate Rochester Crozer Divinity School and as a Roman Catholic priest at the time assisted and lived at St. Louis Church. Dr. Hegedus has fond memories of Pittsford. This connection seems to make his church's outreach works the right place to support.