How You Can Help Texas

Here are some notes on how to support the work of Episcopal Relief & Development and to support response post disaster. 

1. Donate to the Hurricane Harvey Response Fund to support impacted dioceses as they meet the needs of their most vulnerable neighbors after this event:
http://www.episcopalrelief.org/hurricane-harvey-response
2. Please don't send food, clothing or other items! Donations such as these can actually become more of a burden on the local diocesan leaders than a benefit. The most efficient option is supporting the local economy to respond.
3. Sign-up on the Ready to Serve page to register as a possible volunteer in the future. These are the lists Episcopal Relief & Development staff share with dioceses when they are ready to recruit external volunteers. 
https://www.episcopalrelief.org/what-you-c…/…/ready-to-serve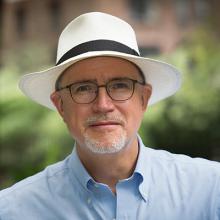 4. Read ERD President Robert W. Radtke's Blog on best response practices: 
http://www.episcopalrelief.org/stories/hurricane-harvey-2017-what-can-i-...
5. Pray! for all those affected by Hurricane Harvey and get the latest program updates on Facebook and Twitter @EpiscopalRelief and episcopalrelief.org