College for Congregational Development
Are you a lay or clergy leader who is…
praying for guidance where God is leading your parish to grow and thrive?
working to build up a healthy, faithful, and sustainable congregation?
looking to develop new skills and strategies to respond to today's challenges and opportunities?
seeking to live into our diocesan mission to grow congregations spiritually, numerically, and in missional leadership?
yearning for a new vision and renewed energy for the work God has given us?
The College for Congregational Development is for you.
What is the College for Congregational Development?
The College is an intensive seven-day, six-night training program for lay and clergy leaders offered over two summers.  We seek to develop healthy, faithful, sustainable congregations able to fulfill their calling to be the body of Christ in a particular place, time, and community.  The College equips leaders to look at their current reality (Who are we? What are we? Where are we?), discern their future (What is God calling us to be at this time and in this place?), and work on strategies, goals, and actions to get to that future.  The training includes exploring theory, engaging in applied exercises and experiential learning, and planning, doing, and reflecting on projects in the parish.
St. Germain's, Hoodsport, WA - a small church in a very small community of about 400 discusses the College
All Soul's, Berkeley, CA - a large church in a college town of about 117,000 discusses the College
---
From Bishop Singh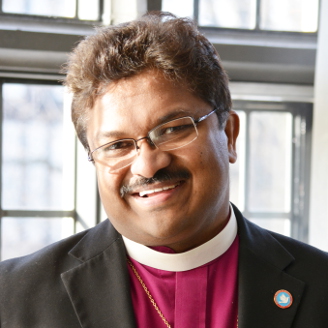 Friends, I am thrilled that we now have a substantive way to support the empowering and equipping of all the saints in our Diocese and the region! Our priorities are to build our relationship, leadership and stewardship in life-giving ways as we strive to develop and grow congregations spiritually, numerically and in missional leadership. The Episcopal Church, more than ever before, is poised to practice its radical welcome by mindfully living out the good news of Christ's love by nurturing and developing servant leaders. Since we are only as good as our leaders and a single great commission compels us to plan and work together so that all may know Christ's love, the College for Congregational Development offers such a focused leadership development experience.
By the grace of God, we launched the College successfully in July 2017. We will have the second year of the college this July with opportunities for reunions for those who attended last year between now and then. The spirit behind every formation exercise at the College will continue to enlighten learning communities of current and future leaders with the knowledge, emotional intelligence and tools needed to navigate the cultural sea changes of our time. The College is modeled after the one in the Diocese of Olympia, with our local adaptations, and will be led by experienced and dynamic trainers from Olympia, here and elsewhere. We are grateful for the leadership of Rev. Paul Frolick, Coordinator of the College, for his leadership with the support of a dynamic leadership team. Please pray for the facilitators, and those who will engage this year.
Finally, if your congregation has not engaged the College yet, please consider sending a team in 2019. You can start by getting in touch with Paul and discern who you want to send on behalf of your congregation. You can also send some prospective folks to a leadership gathering on April 16, from 4:30 to 8:30 led by Bishop Rob Wright, Diocese of Atlanta. Let us learn and grow together as teams of servant leaders in this welcoming Anglican branch of the Jesus Movement!
— The Rt. Rev. Prince G. Singh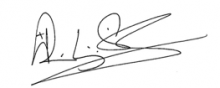 Who should attend?
The College is focused on training congregational teams of clergy and lay leaders (although individuals are also most welcome).  Many of the exercises of the College use your specific parish's experience, and having a team present helps plumb that experience in a deeper way.  Additionally, teams are more likely to be able to create positive change in the parish.  
When, where, and how much? 
This year's College will be held July 22-28, 2018 at Notre Dame Retreat House in Canandaigua, NY.  
The cost for the college, including room and board, presenter stipends, travel, and materials, is about $1,200 per participant.  The diocese is subsidizing the college this year so that we are able to offer a discounted tuition rate of $850 per participant.  Additionally, the diocese is offering additional scholarship aid as incentive for parish teams from the Diocese of Rochester to attend (a parish team is defined as the clergy plus two lay leaders).  Parish teams must commit by February 16, 2018 in order to receive financial assistance. Some assistance is also available for individuals from the Diocese of Rochester who are not part of a parish team. We do not want the cost of the college to be a barrier to participation for parish teams or individuals.  We will work with you to find funds so you can join us. Please contact the Rev. Paul Frolick for more information. 
Registration
Registration for the College this July, 2018 is closed.  Please contact the Rev. Paul Frolick at 585-241-9317 or pfrolick@gmail.com to be placed on the waiting list.  Registration for next year's College (July 21-27, 2019) will begin September 1, 2019.
For more information
For more information, please contact the Rev. Paul Frolick at pfrolick@gmail.com or 585-241-9317.