ROC Episcopal General Convention 2018
The General Convention began this week, and is the governing body of The Episcopal Church that meets every three years. It is a bicameral legislature that includes the House of Deputies and the House of Bishops, composed of deputies and bishops from each diocese. During its triennial meeting deputies and bishops consider a wide range of important matters facing the Church. In the interim between triennial meetings, various committees, commissions, agencies, boards and task forces created by the General Convention meet to implement the decisions and carry on the work of the General Convention.
The 79th General Convention runs July 5th - 13th in Austin, Texas.  The Rev. Billy Daniel from Geneseo will be sending his daily blog from the General Convention.  His blog with other contributors is below, along with a picture of the Rochester attendees.  Be sure to check in for updates from Rev. Daniel and others!
July 4
REFLECTIONS AFTER DAY ONE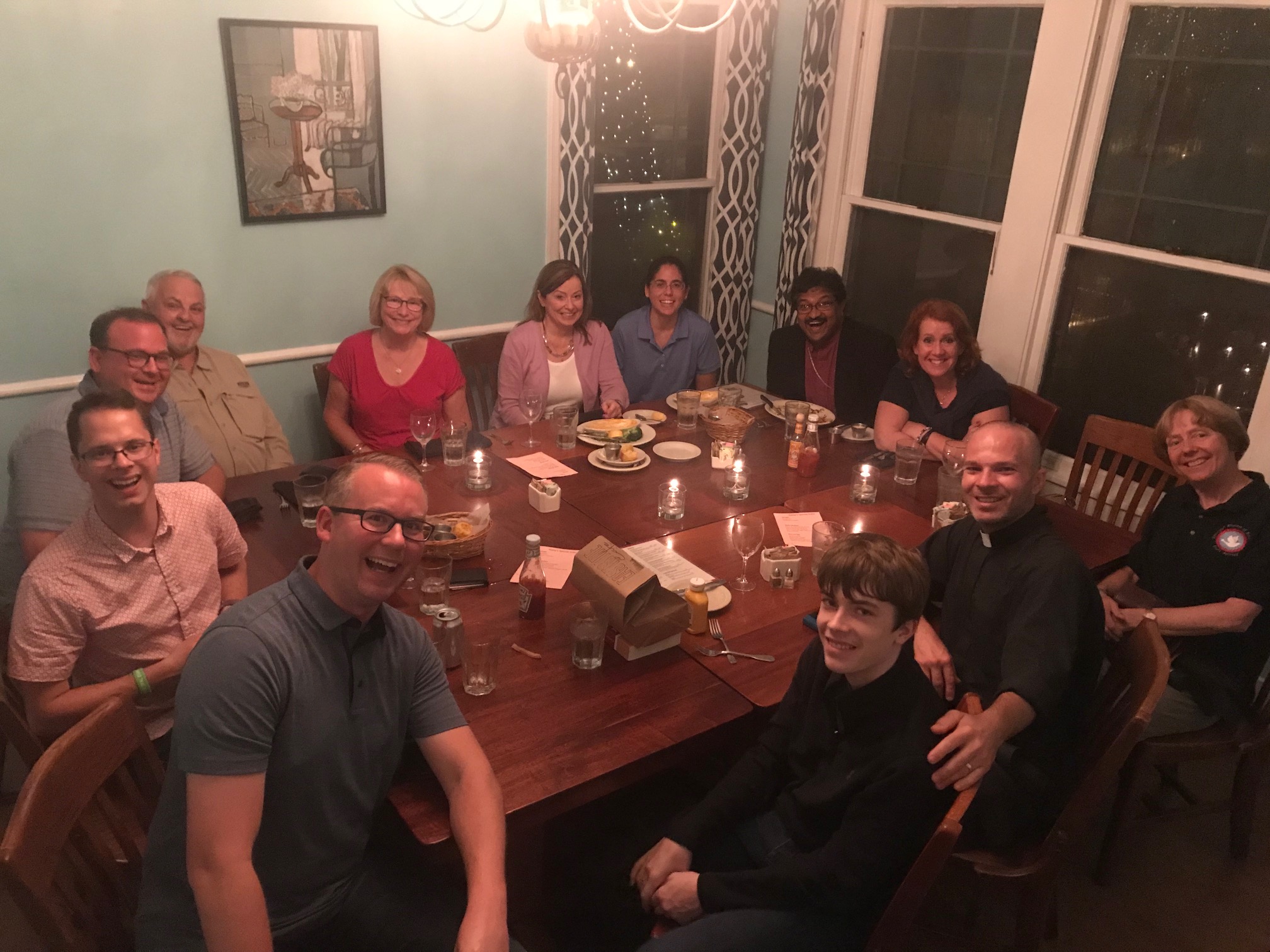 Paula Valeri
"Words matter."  Testimony on both sides at a hearing regarding timing and necessity for prayer book revision was passionate, filled with personal stories of both love and pain. Every speaker, however, made it clear that the words we use in our liturgies and in representing our faith hold great power. From two hours spent in the hearing and subsequently observing the committee in open session it's obvious that the decision made about the future of our beloved Book of Common Prayer will be carefully and lovingly brought to the floor for a vote this week.
Sarah Peters
Today was my first day at an Episcopal General Convention and although I thought I would be overwhelmed, most of the day has been fascinating. I spent the morning mostly in legislative hearings centered on Social Justice in the US. Resolutions discussed were on the following topics; B005, Gun Violence as a Public Health Issue, C041, Repair America's Safety Net, C047, One Person One Vote, and several others dealing with human rights and crimes committed with "lunch box" guns. The safety net resolution, C041 caused several people to suggest strengthening the language to address our country's poverty issues. The Rev. Peter Peters spoke on the  subject of housing as a human right spurring others to suggest that a separate resolution should be written since affordable housing for our poorest is lacking in our country.
Rob Picken
One of the great things about General Convention is the opportunity to catch up with so many friends and colleagues from across the Church; this is how I spent a good portion of my morning. The afternoon was spent, in part, in a joint session of the Houses of Bishops and Deputies. The Presiding Bishop, Michael Curry, in his usual charismatic style, offered an address that was both encouraging and challenging. If all of GC79 can have that much enthusiasm, it will be one for the record books!
Billy Daniel
One of the key points of General Convention is going to be language. What do words mean and how does "my" experience affect my own perception, especially as it regards the language of our prayers. Look for this to be the primary challenge for the Episcopal Church going forward, as we learn to communicate the Gospel faithfully, respectfully, holding fast to our story as followers of Jesus.