Pilgrimage of Seeing the Face of God in Each Other expands
Let us walk together; Let us read, see and recognize together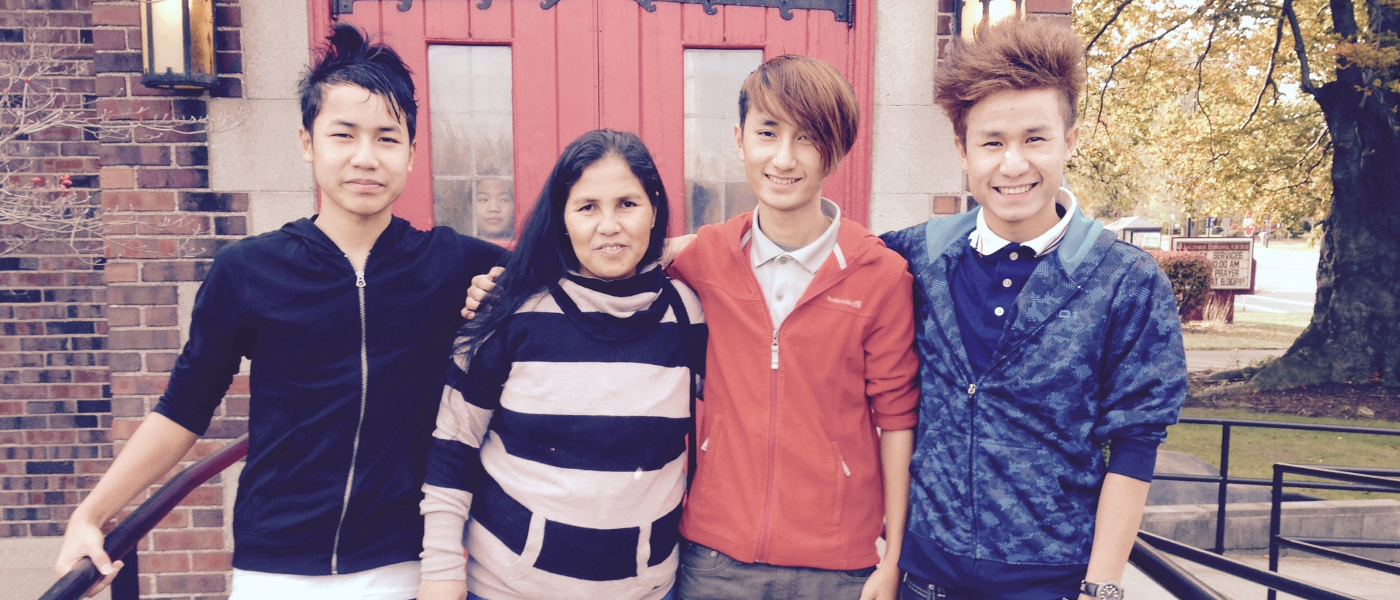 This year, the Episcopal Diocese of Rochester is journeying on a Pilgrimage of Seeing the Face of God in Each Other. Together, we're reading new books, coming together to understand the sin of racism, and traveling to sacred and historical spaces in our region. This year culminates with a healing Service of Repentance and Reconciliation for the sin of racism, which will be held at the Rochester Diocesan Convention in November 2016.
Bishop's Forums on Seeing the Face of God in Each Other
Throughout 2016, the Diocese will offer several opportunities to come together around timely topics related to race. In these Bishop's Forums on Seeing the Face of God in Each Other, facilitators from around the Diocese and the country will help us reach new understandings as we strive to know each other better.
April 8, 2016: Voices of New Americans
Time: 6 p.m. to 8 p.m.
Location: Diocesan House
Hear the stories of New Americans LuTee and Moo Ku Paw — childhood friends who sought refuge and have built a life in the United States. Raised in Hokee Village in Kayin State, Burma, these mothers were forced to flee their home country and journey to the Thailand refugee camps in 2002. In 2011, they traveled to America and found their home in Rochester. Listen to their incredible story — and what they have found as New Americans.
June 11, 2016: Generous Welcome Workshop
Time: 9:00 a.m. to 3 p.m., with breakfast and lunch
Location: Good Shepherd, Webster
The Rev. Canon Stephanie Spellers, Canon to the Presiding Bishop for Evangelism & Reconciliation, comes to Rochester!
September 11, 2016: Migrant Worker Stories: A Workshop
Time: 2 p.m. - 5 p.m.
Location: Liturgia Center, Lyons
Through exploring the stories of those who help feed us, we will engage in developing partnerships.
October 8, 2016: Native American Voices
Time: 6 p.m. to 8 p.m., with dinner
Location: St. Michael's, Geneseo
John Kane, blogger and host of Let's Talk Native, a radio program in Buffalo, and Let's Talk with John Kane on WBAI in New York. Screening of The Doctrine of Discovery,  Unmasking The Domination Code, followed by discussion.
Expanded Reading List; Subsidy Returns
Before Christmas, we published information about the diocesan reading program, with $50 subsidiesavailable to help each parish to purchase at least three books about the sin of racism. We've re-opened the subsidy for any parishes that have not yet applied.
The deadline to apply is March 15, with funds disbursed on March 16. Click here to apply!
The Pilgrimage Committee has just expanded the reading list to include even more options for exploring, understanding and resisting racism in the United States and in our contexts. The list is below. If you have applied for a subsidy, be on the lookout for an e-mail or phone call from someone on the committee. The group is available to answer questions about these readings and hopes to connect parishes together around these amazing books. If you are participating in the program, please contact Richard Reid at writer2363@gmail.com to let him know.
The Expanded Reading List: