Meet the Nominees for Elected Office
Dear delegates and alternates - meet the nominees for elected office! We will hold elections at Convention 84 on Nov. 14, 2015.

Nominations for Elected Offices
Commission on Ministry (Elect 3 Clergy & 3 Lay)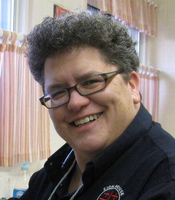 The Rev. Kelly Ayer
Zion, Avon
I would love to serve on the COM. I feel it is a gift of grace to accompany and guide our aspirants as they discern their calls to either priesthood or diaconate, and watch their journeys unfold. 
---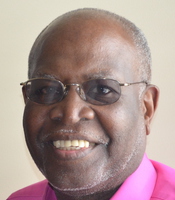 Allison Bourne                                               
St. Peter's, Henrietta     
As a standing member of the Commission on Ministry, on the Laity Committee, it was and is a learning experience of the workings and operation of the Diocese. A lot of good things have been accomplished such as revising the Commission on Ministry Handbook, creating a lesson plan for Ministry of All the Baptized, and interviewing of candidates for the priesthood and those in the diaconate track along with other topics such as Clergy health etc. I would welcome the opportunity to continue to serve on the COM Committee.
---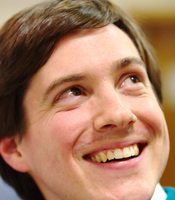 The Rev. Andrew D'Angio White
Northeast Partners in Episcopal Ministry, Wayne County 
I'm interested in serving on the Commission on Ministry because I believe in the ministry of all the baptized.  Parish ministry has shown me how exciting it can be when people open themselves up to the ministry to which God is calling them.  I've served in congregations of different sizes and styles, and, if I am chosen, my experiences will be an asset in supporting the ministry of God's people in the Diocese of Rochester.
---
James Garner
St. Michael's, Geneseo
 Life-long member of the Anglican Church, experience interacting as a lay person with Deacons and Clergy.
Served on search committees for Clergy, on discernment committees for the position of Deacon, served on school board, hiring of staff and employees.
Comfortable in the role of asking "to the point" questions.
I have a passion for working as a team member, and resolving issues to a consensus, and allowing selections and discernment to move forward.
---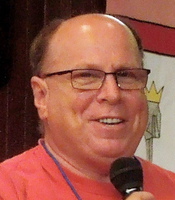 The Rev. Ken Pepin
Grace Church, Scottsville, and St. Andrew's, Caledonia 
I presently serve as the chair of the COM and am honored to place my name in nomination as it has been a joy and a deep felt grace to serve on the Commission on Ministry.  It has been my experience that the church is in a kyrios moment facing many challenges as well as creative opportunities. Such a moment affects those who are in the process of discernment for ministry.  My years of ministry, experience and discernment should qualify me to continue in this service.
---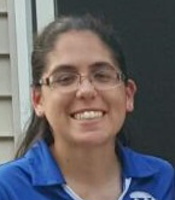 Keisha Stokes
Good Shepherd, Webster
I am a cradle Episcopalian who has always been active in church. I am member of choir and brass Ensemble at Good Shepherd. I also lay read and I am our acolyte coordinator. In addition, I am our church's youth group advisor. I am already involved in Diocesan-level activities as a convention delegate and a member of our diocese's youth retreat program. I look forward to continuing to help our diocese grow by joining Commission on Ministry.
---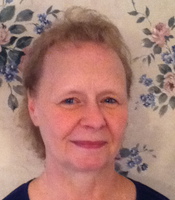 Stacy Taylor
St. John's, Canandaigua
I have been a member of St. John's in Canandaigua for 19 years. In that time I have gained experience in the workings of the Episcopal Church and have participated on a number of committees. My experience includes being a member of the search committee for a rector and participating in the discernment process for Diaconate candidates.  I am skilled in the interviewing process, which I gained from my work experience in leadership as a Director and a Vice President. I am currently a Warden at St. John's and enjoy assisting the Rector and the parish with any needs that arise.
The Commission on Ministry committee interests me because I would like to assist parishes and candidates in following their hearts and their call to God.   
---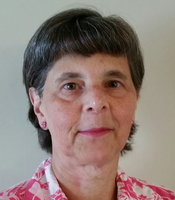 Robin Yergeau
Trinity Church, Greece
I pray about everything.  I am open to the Holy Spirit.  I tend to listen more than I talk.  I definitely can be a "Martha" at times, but I tend to be more of a "Mary".
My husband and I moved from NH to the Rochester area 18 months ago.  I was very active in a wide range of ministries in my NH church and have begun to participate at Trinity.  I have been praying about other ways to serve and believe God is asking me to start saying yes again.
---
Diocesan Council (Elect 3 Clergy-at-Large)
The Rev. Dan Burner
St. Mark's, Penn Yan
I have been involved as a member of the Episcopal Church in worship, governance, and administration for more than thirty years.  In addition, I have had an extensive business career with experience in Human Resource Management, Finance and Consulting.  I have both an M.Div. and an MBA and enjoy working with others to advance the kingdom of God.  I would be honored to serve the Diocese of Rochester in this way. 
---
The Rev. William O. Daniel, Jr. Ph.D.
St. Michael's, Geneseo
 Having served as a layperson in parish ministry for 10 years, as a hospice chaplain, a college, seminary and high school educator, a school chaplain, and now as rector, I have a diverse background of experience that enables me to discern matters from numerous angles, moving me to ask fruitful questions. Additionally, my inexperience as a rector affords me a certain capacity for new discovery and inquisitiveness continually needed in the Church.
---
Disciplinary Board (Elect 2 Clergy & 1 Lay)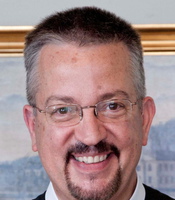 The Rev. J. Brad Benson
St. Thomas, Bath
Following on my 16 years in the diocese and ordination here, my serving in many capacities such as presbyter, COM, General Convention Deputy, chair of various committees, district dean, and most recently six years on the Standing Committee including one year as president, I feel I could best understand the context out of which potential cases might come.  I want to help assure that all cases are dealt with fairly and compassionately.
---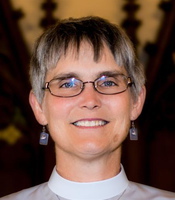 The Rev. Mary Ann Brody
St. Stephen's, Rochester
I have served on the disciplinary board since the "new" process was put into place four years ago.  During this last year of my first full term, I have served as board president.  In that capacity I have learned A LOT about how the process works and how it is to be implemented.  My goal is to help the process work so that when a complaint is brought forth a just resolution can be reached.
---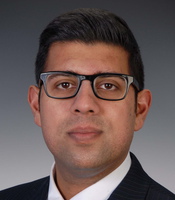 Jeremy Cooney, Esq.
Christ Church, Rochester
I have previously served on this Board and understand the unique and sensitive responsibilities required to serve.
---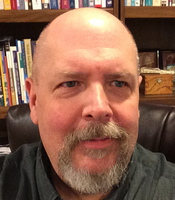 The Rev. Daniel M. Linnenberg
University of Rochester, Diocesan Supply Priest
I would bring a unique perspective to the Disciplinary Board, in that I am a Priest, an experienced crisis counselor and a professor of counseling.  I have been trained in the process, I have 30+ years experience and I currently train others in the techniques of drawing out difficult information from both complainants and respondents in a compassionate manner.  I believe this with other skills and knowledge would make me viable for this position.
---
Standing Committee (Elect 2 Clergy & 1 Lay)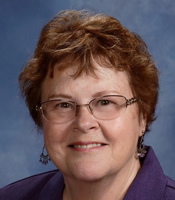 Barbara Fowler
St. Thomas', Bath
I have served in multiple capacities at the district and diocesan levels, including COM, Diocesan Council, Delegate to Convention; and a wide variety of positions at the parish level from ministry to governance.  This has given me experience with budgets, grant writing, fundraising, outreach and personnel.  A lifetime has been spent in doing what I can to build up the Kingdom of God and I am eager to bring my experiences to Standing Committee. 
---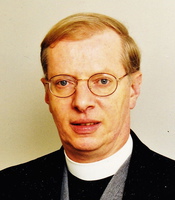 The Very Rev. Richard L. Hamlin
St. Paul's, Angelica, and Christ Church, Cuba
As a priest, now retired after 40 years in parish ministry, serving in 4 dioceses in rural, town, and urban parishes, I seek to offer a sense of my experience and hope born out of these years.  I began ministry in Rochester 40 years ago and am now back home.  I believe my love for this Diocese, its missions, and our ministry together may be something of value can bring to this moment.
---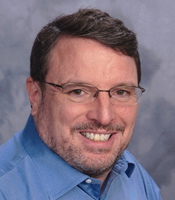 The Rev. Richard Krapf
St. Peter's, Bloomfield
After serving two terms on COM, helping to affirm God's call to aspiring clergy, I feel called to work with the Standing Committee.  On COM, I chaired the Diaconate sub-committee, reworking the Vocational Handbook.  I enjoy teamwork, directing Gleaner's Kitchen for ten years, founding Hands of Hope Kitchen, and as an architect in private practice.  As a deacon I will bring to the Standing Committee the unique perspective of how and where the church/world intersect in our local context.
---
The Rev. Virginia Mazzarella
St. Paul's Lutheran, Dansville, and Zion Lutheran, Cohocton 
What best qualifies me for the office of Standing Committee is my broad experience within the diocese. I have been called to serve four parishes and was supply or interim at 21 parishes. This experience gives me a good sense of the needs of the diocese. I have been ordained for 25 years and have served on the Standing Committee previously. It would be my honor to serve again.
---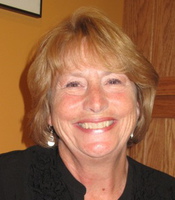 Sarah Peters
St. George's, Hilton
Currently I am a member in good standing of St. George's in Hilton, but have had the wonderful opportunity to visit a variety of our Episcopal churches in the diocese over the last three years.  These visits have provided me with a broader perspective of the many positive attributes of our diocese.  Some of my qualifications to serve as a member of the Standing Committee include my strong background as an Episcopalian, member of Diocesan Council for two terms, vice-chair of council during 2013 and a thirty-four year career as a public school educator.  I have a deep commitment to the Diocese and its vision and look forward to working towards a positive future. 
---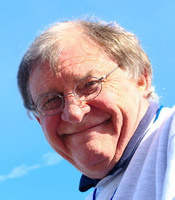 The Rev. Lance Robbins
Good Shepherd, Webster
As rector of Good Shepherd in Webster and an active member of the Diocese for 25 years, I believe that I bring experience, history, and knowledge of where we have come from as the Body of Christ - and an openness to discern where the Spirit will be leading us in the future.  I hopefully will bring stability, insight, compassion and grace to this important and vital Committee. 
---
Trustees (Elect 4 Clergy or Lay)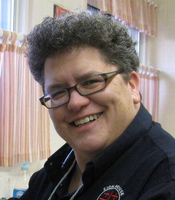 The Rev. Kelly Ayer
Zion, Avon
I would like to further serve the diocese by serving on the Board of Trustees. I have successfully run a non-profit and small business for 5 years now. I am excited to expand my exposure to the workings within the diocese.
---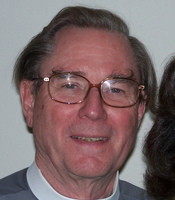 The Rev. John T. Burr
St. Luke and St. Simon, Rochester
I have served as a Trustee for six years.  I was the chair of the Responsible Investment Committee for three years and the current chair of the Building and Property Committees of the Trustees for the past two years.  During this time the former committee aided in the defining of the grant/loan policies and responsibilities and the latter in developing criteria and processes for the evaluation and disposition of church properties in the Diocese. 
---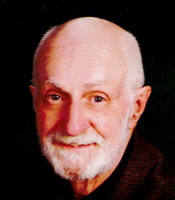 Gilbert Ferris
St. Thomas', Bath
I have been active in the Episcopal Church on a parish and diocesan level for most of my life.  I have been a Trustee for more than 10 years, a Warden, Vestryman and finance person as well.  I participated in the Bishop search and clergy search for St. Thomas', Bath.  Because I know that decisions made at the diocesan level seriously impact local parishes, I want to be a voice for small, rural churches.  It will be my honor to continue serving my church.
---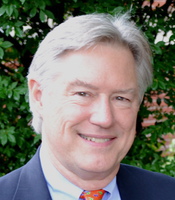 Leslie W. Kernan, Jr. Esq.
St. Paul's, Rochester
I have served on the Vestry of St. Paul's for 12 years, the last four as a Warden of the Vestry.  As a corporate, banking and real estate attorney, in private practice and now as General Counsel to PathStone Corporation, a large Rochester-based not-for-profit corporation, I have counseled businesses and organizations in the prudent management of their assets.  It would be a privilege to be of service to the Diocese in the capacity of Trustee.
---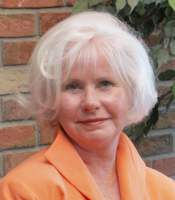 Susan J. Scanlon, Esq.
St. Thomas', Rochester 
I am currently Vice Chair of the Trustees and have served several terms as a Trustee.  I am a long time member of the Diocesan Endowment Committee and, until last year, chaired that group.  I previously served on the Diocesan Personnel Committee for many years. I have been Warden of my parish, served on its Vestry and chaired its search committee for our current rector.  I have an MBA with a concentration in finance and a law degree both from Cornell.  I am a retired corporate attorney.