This Fall brings new - and familiar - faces to the Diocese of Rochester
 New Calls
The Rev. Jay Peter Burkardt to serve as Assistant Rector at St. Paul's, Rochester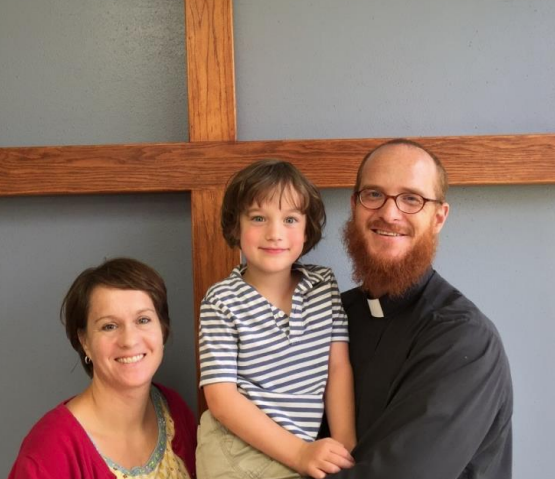 The Rev. Jay Peter Burkhardt will serve as the new Assistant Rector at St. Paul's, Rochester. His first Sunday will be Sept. 13, 2015.
Born and raised in the Rochester area, Burkardt has served churches and schools in Corpus Christi, TX, and in Greensboro and Concord, NC. He and his wife, Leslie, who is also an Episcopal priest, met while in seminary in Austin, TX. They're coming to Rochester with their daughter Norah, who will begin kindergarten in the fall, and their dog, Nita.
Burkardt loves to cook and kayak and wishes he could call himself a better fisherman. Some of his specialties include homemade bread, pizza, cinnamon rolls, and chili, but he is always up for a new challenge. He believes that each person, no matter how young or how old, has wisdom and a ministry to offer to the Church and he enjoys helping people discover the gifts they hold within. His deep love for the Church makes reaching out to visitors and new members a passion of his. Burkardt has led classes on how to develop a common family prayer life.

The Rev. Dan Burner called to St. Mark's, Penn Yan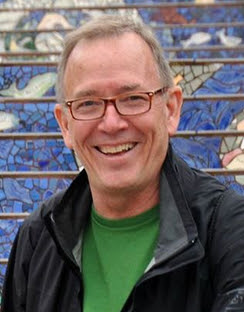 The Rev. Dan Burner has been called to St. Mark's Episcopal Church in Penn Yan.
Dan was ordained to the priesthood in June 2014 in the Diocese of California. He has served as Program Administrator at All Saints Company. A Masters of Divinity graduate from Church Divinity School of the Pacific (CDSP), he has been an active member of St. Aidan's Episcopal Church, San Francisco, and Vice President of Oasis California.
Prior to relocating to the San Francisco area for seminary, he participated in the design and implementation of the contemporary Come and See liturgy and the Voices communication project at St. Philip's in the Hills parish in Tucson, Arizona.

The Rev. D. Maurice Charles called to St. John's Chapel, Hobart & William Smith Colleges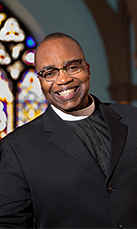 The Rev. D. Maurice Charles, who previously served in the Religious Life office at Stanford University, has begun his role as Chaplain at Hobart & William Smith colleges in Geneva.
Charles has many years of ministry experience in Episcopal and American Baptist churches in San Francisco and the Midwest. He previously served six years as Associate Dean for Religious Life at Stanford University, where he was responsible for regular preaching at university public worship while offering spiritual, vocational and crisis-related support to students, faculty and staff. A scholar as well as a pastor, Charles has a Ph.D. from the University of Chicago and has taught graduate and undergraduate courses at Stanford, the University of Chicago, Northwestern University, Seabury Western Theological Seminary and Case Western Reserve University.
Charles' service at HWS follows the retirement of the Rev. Lesley Adams at the end of the spring semester.

The Rev. William O. Daniel, Jr., Ph.D. called to St. Michael's, Geneseo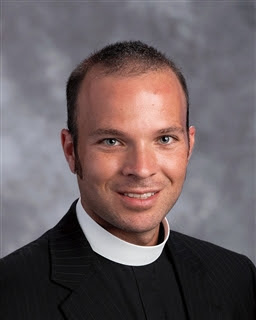 The Rev. William O. "Billy" Daniel has accepted God's call to be the next rector at St. Michael's Episcopal Church, Geneseo. He received his undergraduate degree from Trevecca Nazarene University, Nashville, Tennessee.  He then went to Duke University and Nashotah House Theological Seminary, Nashotah, Wisconsin, for Divinity School. This was followed by a Ph.D. in Theology from the University of Nottingham, Nottingham, UK.
He comes to the Diocese of Rochester from Hagerstown, Maryland, where he has been serving as Chaplain and Professor of History and Religious Studies at the Saint James School, which is an Episcopal boarding school.  He is married to Amanda and they have two children, Wyles who is in the 7th grade, and Aydah who is in the 5th grade.
Daniel began conducting Sunday services on June 7, 2015.
 
The Rev. Christa Levesque to serve as Curate for Christian Education in St. Thomas', Rochester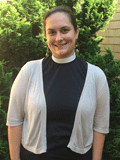 The Rev. Christa Levesque has been named Curate for Christian Education at St. Thomas' Episcopal Church in Rochester. Levesque (pronounced 'Leh-veck' with the emphasis on 'veck') began working at St. Thomas in the last week of August.
Levesque comes to St. Thomas after recently being ordained to the transitional diaconate. She graduated in May 2015 from Duke Divinity School in Durham, North Carolina, where she earned her Master of Divinity degree. While in Durham, Levesque worked in various roles at St. Luke's Episcopal Church, specifically working with the small but loyal youth group during the past two years. She has a passion for youth work, as she also served as a District Youth Missioner for the Diocese of Rochester while she was in college.
In 2011, Levesque graduated from Hobart & William Smith Colleges with her B.A. in French. She continued for another year of study at HWS and earned her M.A. in Teaching in 2012.
Levesque joins St. Thomas following the departure of the Rev. Katey Schwind, who accepted a call to serve as associate minister at the First Presbyterian Church of Boise, Idaho.
 
The Rev. Andrew VanBuren serving as Pastoral Leader at St. John's, Clifton Springs


The Rev. Andrew VanBuren recently began serving as pasoral leader for St. John's in Clifton Springs. Currently a transitional deacon, VanBuren is providing consistent pastoral leadership for the congregation while supply clergy preside over Eucharist.
Hailing from Hudson, Ohio, VanBuren received a B.A. from Swarthmore College near Philadelphia.  After graduating, he spent a year living and volunteering at a peace and reconciliation center in Northern Ireland, working with members of the Protestant and Catholic communities.
VanBuren went on to attend seminary at Colgate Rochester Crozer Divinity School in Rochester, N.Y., where he earned a Master of Divinity degree, and he was ordained a deacon in May 2015.  Andrew will serve as a deacon until he is ordained a priest later this year.
The Rev. David Grant Smith called to Johns Hopkins Hospital

The Rev. David Grant Smith, previous rector of St. Mark's Episcopal Church in Penn Yan, was recently called to serve as Episcopalian Chaplain and CPE Supervisory Education Student at Johns Hopkins Hospital in Baltimore, Maryland. His new role begins September 21.

Smith moved to Delaware last year to further his work in CPE. Congratulations, David!
Concluding Calls 
The Rev. Mary Mroczka departing St. Peter's, Dansville, and Trinity, Canaseraga
 
The Rev. Mary Mroczka's service as Rector of St. Peter's Memorial Church in Dansville and Trinity Church in Canaseraga concluded in June 2015.  She has also resigned from Standing Committee, and is now pursuing other opportunities outside of the Diocese.
New Appointments
Bob Crystal named chair of OASIS Committee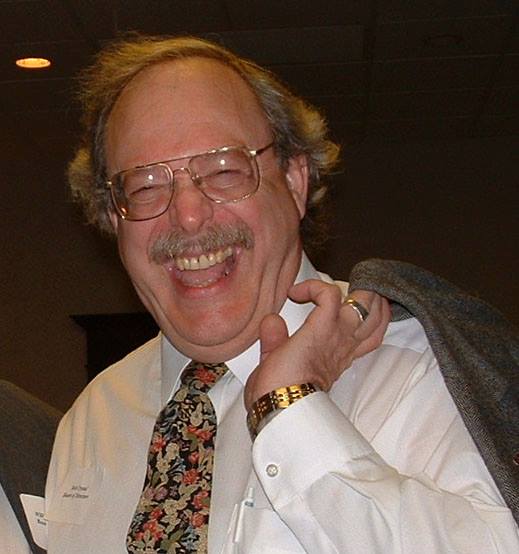 Bishop Singh has appointed Bob Crystal, member of Ascension in Rochester, chair of the OASIS Committee - a ministry in the Diocese that helps congregations develop intentional welcome for LGBTQ people. OASIS aims to help LGBTQ people discover safe places to worship God without hiding an essential part of who they are.
The appointment was made on August 19, 2015.

Nancy Grear appointed EfM coordinator
 
Nancy Grear has been appointed by Bishop Singh to serve as coordinator of Education for Ministry (EfM). The role was previously and faithfully held by John Clinton Bradley. The appointment was made on July 24, 2015.
Grear currently serves as Coordinator of Adult Faith Formation at St. Paul's.  She recently retired from Nazareth College, where she served as registrar for many years.  She has completed a certificate program at Colgate Rochester Crozer Divinity School and is in process with the "Leading Contemplative Prayer Groups and Retreats" program at Shalem Institute.
Grear's job is to promote EfM in the diocese - recruiting new students, training new mentors, and forming new groups. She is also a resource to existing groups and mentors in the diocese.
EfM is a distance-learning course offered by the School of Theology at the University of the South Episcopal seminary in Sewanee, Tennessee. It is designed to equip lay people to minister more effectively in the church and in the world. Please contact Nancy (nancy.grear@gmail.com) if you are interested in enrolling as an EfM student, training to be a mentor, or forming a new group.